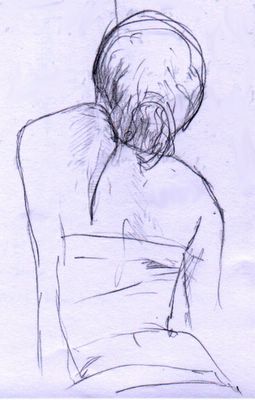 This was an honest drawing.
(I think the day deserved one)
What does that mean? I've been trying to say it for quite some time, since I wrote the
first post
of this blog.
I feel it is finally coming around that knot on my tongue. Maybe just one more week or so, and we'll start talking about it...